"Smile!
Yes.
Perfect!
Chin up.
Chin down.
Hold it.
Perfect!"
Very much the scenario before 'creative clickers ' made their entry in The BIG FAT INDIAN wedding space.
Today the modern Indian bride refuses to be deliberately coy. No! She will not put her left hand on his right shoulder with a forced 20 Degree grin!
She is full of spunk and wants to be captured candidly.
The candid fever has gripped the Indian Wedding circuit.
Proof of which is a typical Sharma aunty telling Sharma uncle" Aise photo kheecho ki candid lage!" [Click in such a way that it appears candid]
Studios too are now singing to the candid tune claiming they can also click natural shots of you. [ Arey! why do you want to do so much kharcha?]
Being a candid wedding photographer, every wedding is an experience in itself. From shooting camera conscious brides to the brazen,bold paparazzi hungry ones, from aunties who want you to 'photoshop ' their weight away to uncles who will click with their 'smartphones' refusing to give you access to shoot!
While there is an increasing trend of intimate weddings, the conventional Indian couple does not hold back in spending lavishly on what they term as ' investing' in life long memories.
Like one of my client emphasized" I will buy a one lakh lehenga and wear it just once. But these photos are for a lifetime!"
For some it is a 'social status' to be clicked candidly so they can flaunt their pre-wedding and 'save the date' photos on social media.For some, pre-wedding shoots still are a big No-No, as they are unsure about what their Uncle's-first cousin's- niece's – sister's – Husband's- brother's reaction would be!(courtesy: Prying relatives on Facebook) (*sigh*)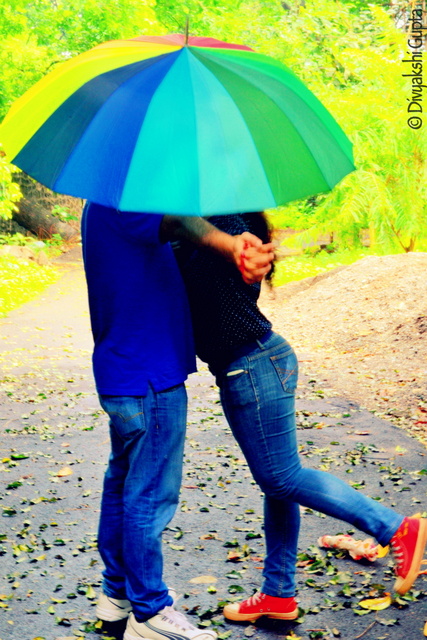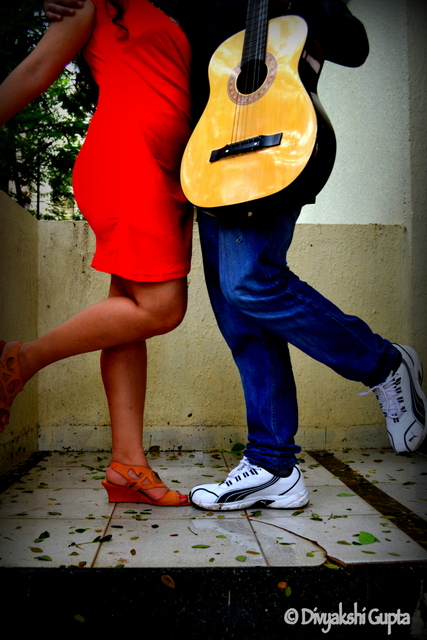 While some prefer extremely budget-driven weddings, for some the benchmark is the expenditure incurred by the neighbor " Oh! He hired a photographer for 1 lakh, we will find someone who charges 2!" 
Brides now want to be photographed even when they are getting ready (candid shots during make-up) Yes, photography has indeed reached the dressing room.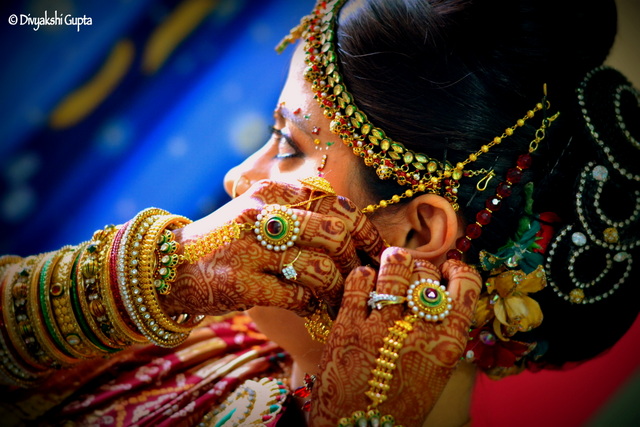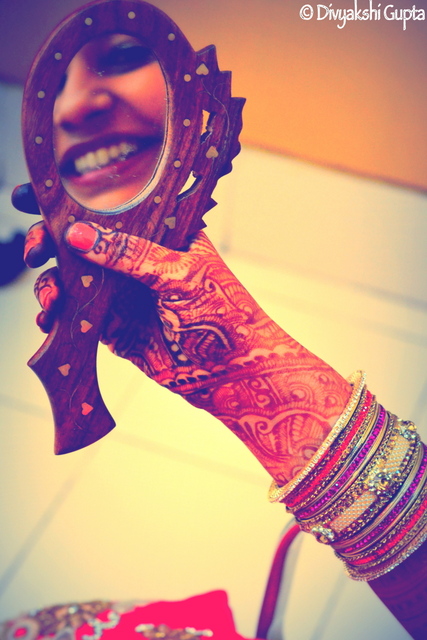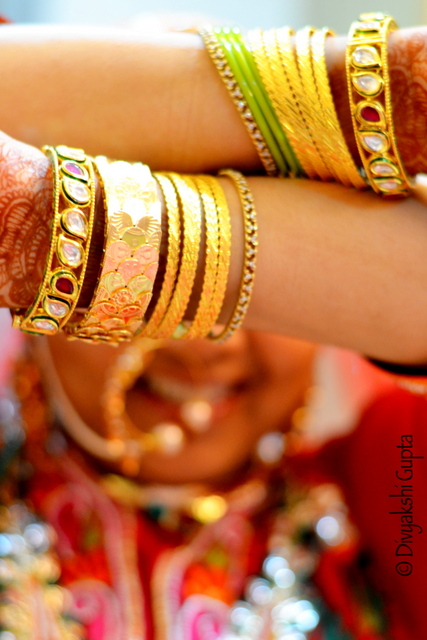 The Indian wedding arena seems fed up and saturated with the traditional 'poses' and a lot of them are also doing away with hard copies and hefty wedding albums, while customized coffee books are now adorning shelves.
Mithais are been shown the door and save -the-date photos are now serving as e-invites.
No longer is the dholwallah and song-and-dance sequences limited to the North Indian weddings. The bug has bitten other communities too. Tambrahm weddings known for their strictly traditional rituals are now including choreographed sangeet functions as well.
The new-age Indian couple is now well -informed and selects vendors after careful scrutiny (courtesy: Niche wedding websites enlisting various vendors from photographers to caterers to make-up artists)
Gone are the days where the local beauty parlor wali aunty would be called to do the bridal make-up and your uncle's Photowala would do the photography.
The wedding business is now extremely  niche and driven on trends.
Lifestyle and wedding exhibitions are acting as interfaces between vendors and prospective clients , where brides can select their mehendi designs,wedding trousseau , gift packages and jewelry way way before their D-Day.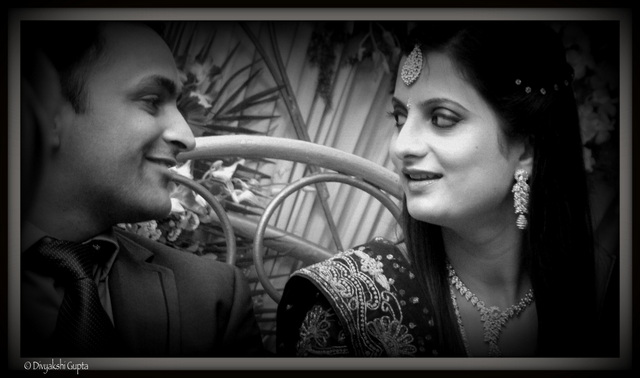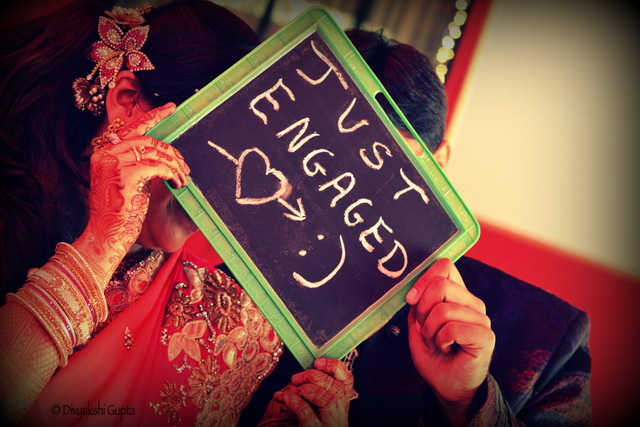 At a wedding I recently shot, the relatives of the bride were more excited than the bride herself. The chachas and mamis constantly intervened the shoot to see how it was progressing, while the bride sported a 'YES -I-AM-ENJOYING-THIS -SHOOT -ON-GUNPOINT" expression.
Even though the demand for candid wedding photography has risen tremendously, all is not rosy for the photographers. They have to constantly justify the price they charge."Why is it so expensive? Why the huge difference between studio photography and candid photography?
The biggest hurdle is explaining the 'creative approach used'. A bride's relative once lamented "The photos were excellent but where is the background music?" *facepalm moment* (Really!)
With smartphones in every pocket these days, it is indeed a task to steer yourself (politely) and reach the spot (in one piece) and click ( without banging your external flash into someone) a perfect photo of the moment (without a blur or a shake) Phew! Only to find an uncle's smartphone has happily photo bombed your masterpiece! (and then they say candids is a child's play!)
Whatever said and done I have never come back empty handed from any wedding. There is tonnes of learning. Not only technical knowledge but a plethora of 'people' moments.
Being a female photographer has been more a boon than a bane for me. Right from the tones of respect I have received from families, fellow studio photographers to gaining entry in the bride's dressing room for exclusive bridal photos and aunties forcing you to be a part of the festivities, the journey till now has been overwhelming! There is a joy that appreciation brings which cannot be put into words. Little notes of gratitude sent from brides, bridegrooms , their relatives all make the efforts and handwork truly worthwhile! (And the joy doubles up when your client refers you to another prospect!)
While some people still may not be very clear about candids : one thing is certain- Candid photography is just not a fad. This trend is definitely here to stay. The baraats will keep arriving, band and baaja will keep blaring, dholwallahs will keep entertaining. No matter the 'Oh-we-are-so-modern' claims and the techno-age drama, some traditions will never change!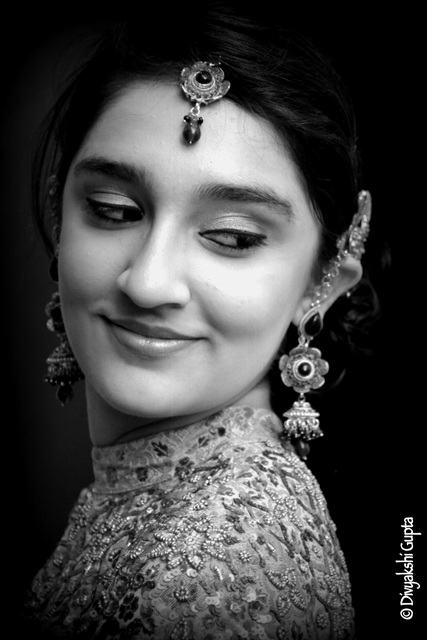 Some tips for people getting married and looking out for a candid wedding photographer.
1. Always see the work of the photographers you shortlist. Make sure their creativity matches what you wish to see in your snaps.
2. Always book in advance. Delays or I-Would-find-someone-cheaper-later could make you lose out on the really good photographers.
3. Beware of Studios who offer candid wedding photography. There is a huge difference in a traditional 'stage' photographer and a creative, candid photographer. The way they both see things is totally different. Do not save now and regret later!
More photos on https://www.facebook.com/DivyakshiGuptaPhotography