Kerala is nature's own poetry.
While the fragrance of tea and the flavours of varied spices envelope you, the endless, velvety green tea gardens sprawl across like a blanket.
The landscapes of the backwaters bewitch you in ways you cannot fathom and the long nature walks spellbind.
You are lost in the vibrance of the masks of the Kathakali dancers and awed by their meticulous, elaborate preparation.
And just when you feel you cannot be surprised any more: You bump into the elusive Nilgiri Tahr on the road to Eravikulam natural park.
On one hand nature soothes your senses, on the other the fierce Kalaripattayu performance excites.
And then there is music. Music in the countless waterfalls, music in the streets of Kochi and music in the enchanting, ancient temples reeking of divinity.
Here's a video with glimpses of my Kerala memoirs.
While one trip to this gorgeous Indian state isn't enough, it certainly gave me enough evidence as to why it is called God's own country.
So here is a photo essay of  30 photographs (as starters! ) detailed posts will follow, with fond snippets from this memorable trip.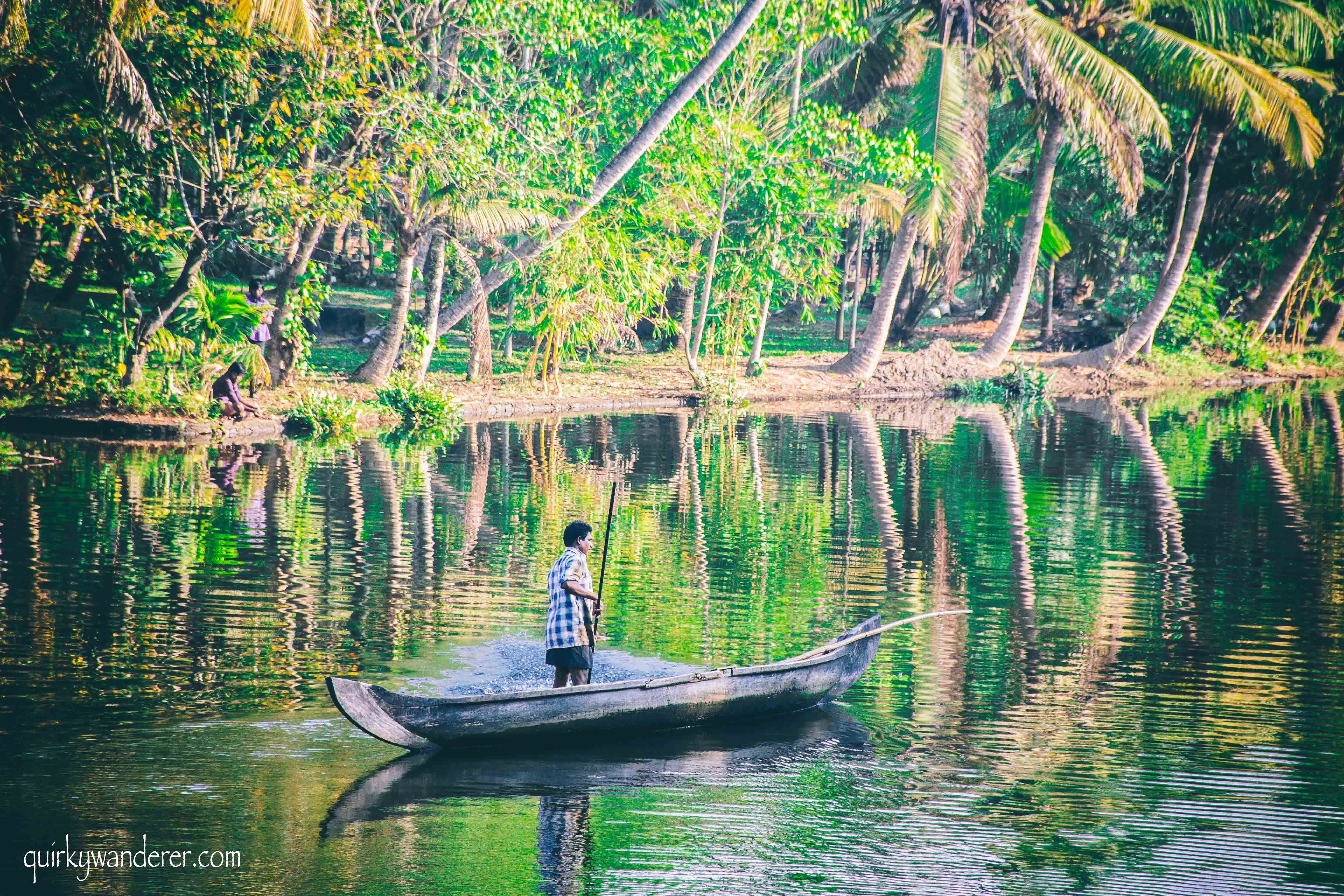 "Mr. Jenev, can I just hop off the car for a minute?"
I was hesitating since a long time but when I found this moment, I knew I had to jump out and capture it.
This is the quintessential Kerala. Calm, serene, mediative and lush green. Unperturbed and oblivious to my lens, the boatman was immersed in fishing, while I intruded just a little in his daily routine.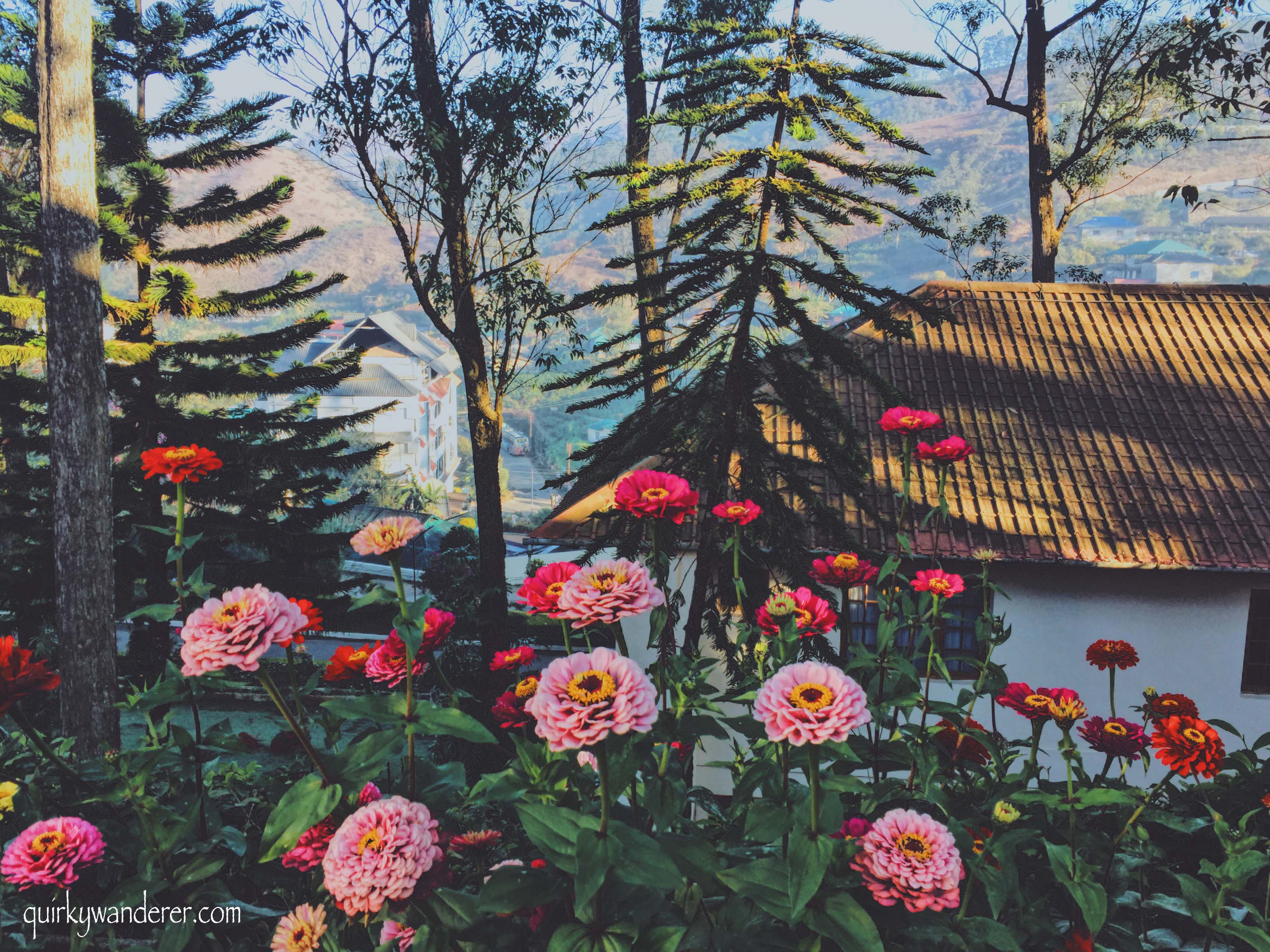 "Kala!! Did you see the flowers?" I was spell bound. Walking through Tea county resort meant walking past idyllic cottages camouflaged with flowers, neatly arranged flower beds and spending hours admiring the contrasts of each cluster. Who said flower therapy couldn't heal?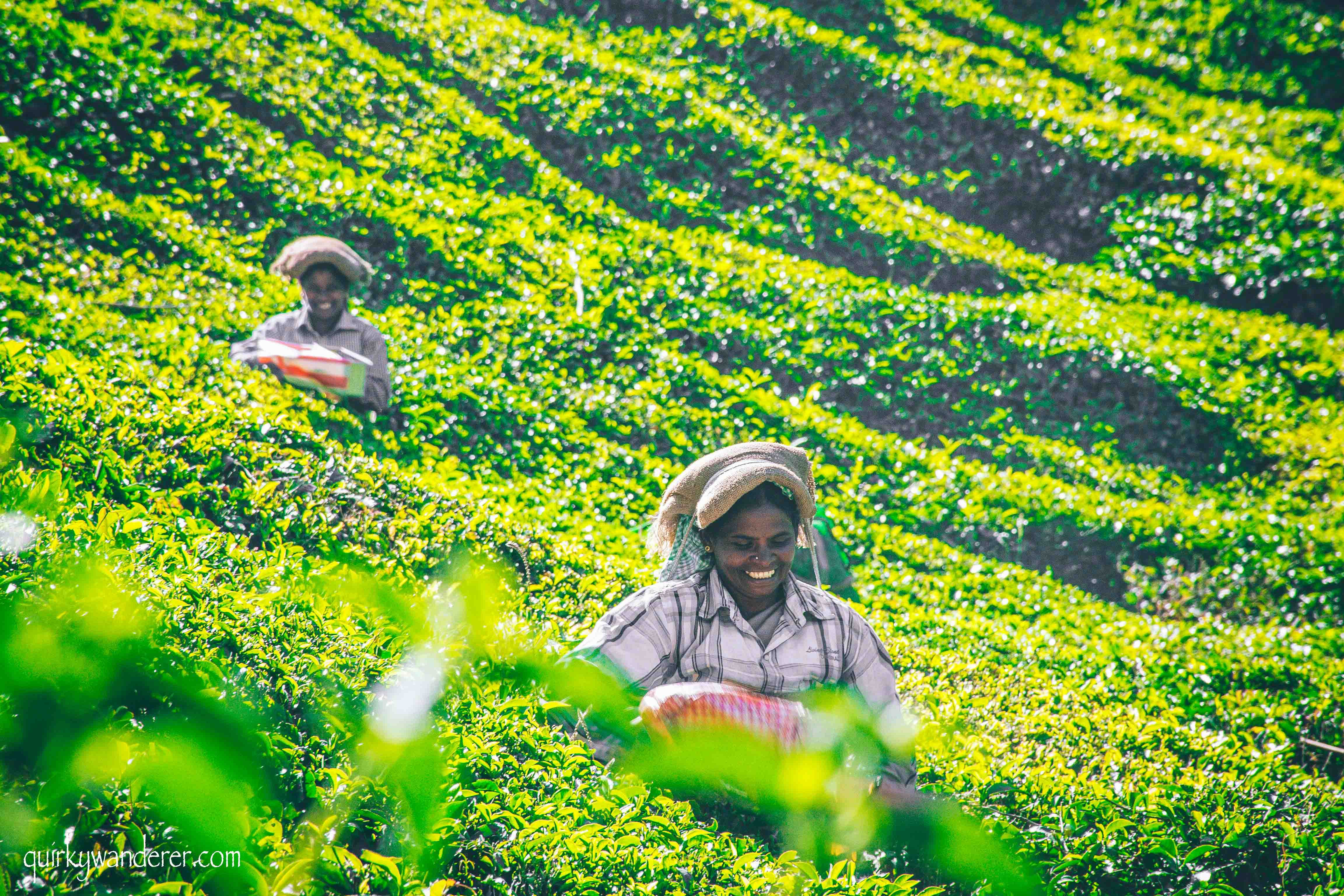 "Can I click you?" I ask timidly in Hindi.
Laughter. Some cheerful banter.
"Malayalam?" she inquires.
I shake my head.
So we converse in smiles.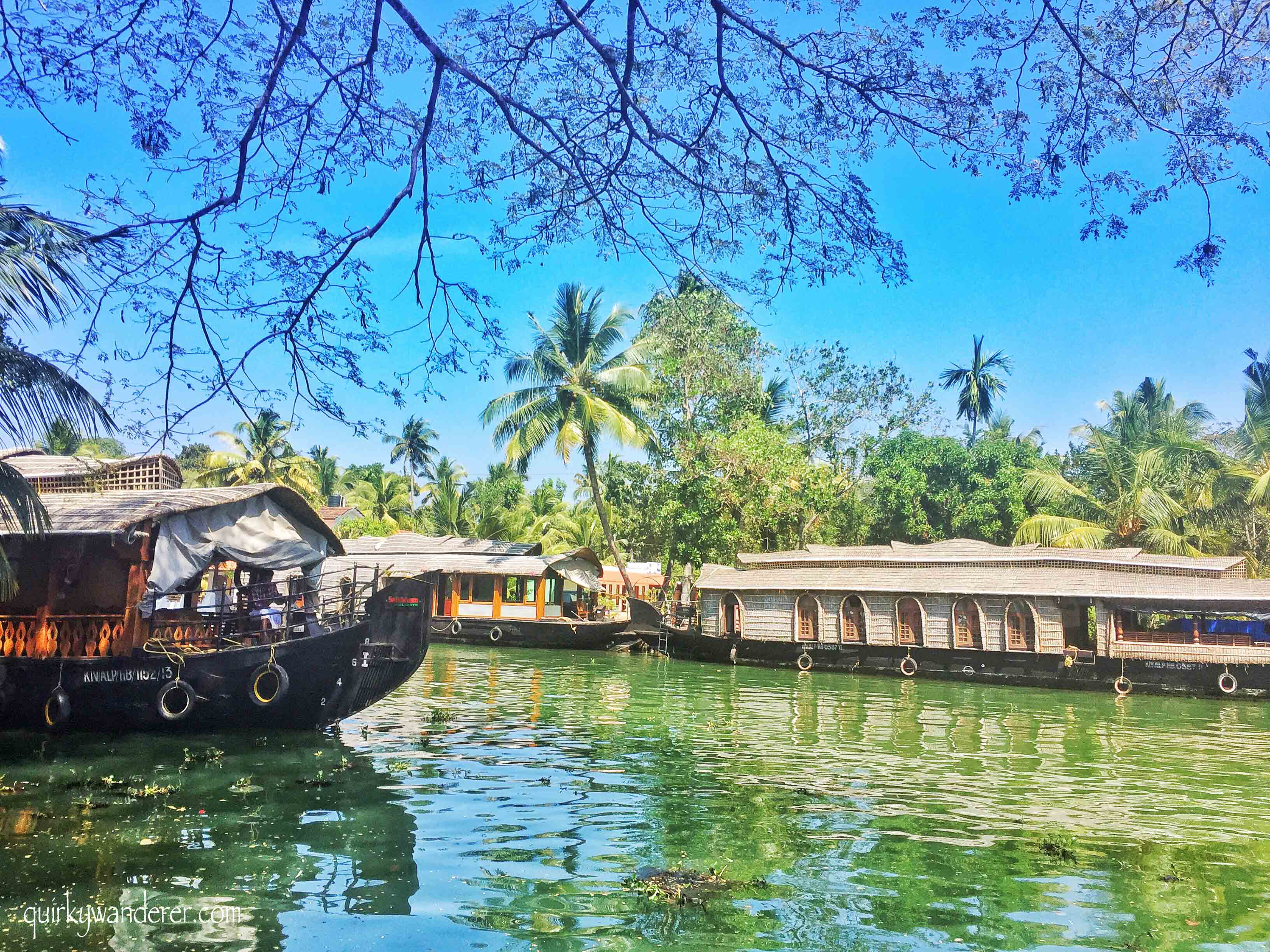 Like an excited kid, I watch the houseboats cruise by. Ripples on the green waters, coconut trees dancing, a mesh of leaves and anticipation of the upcoming ride.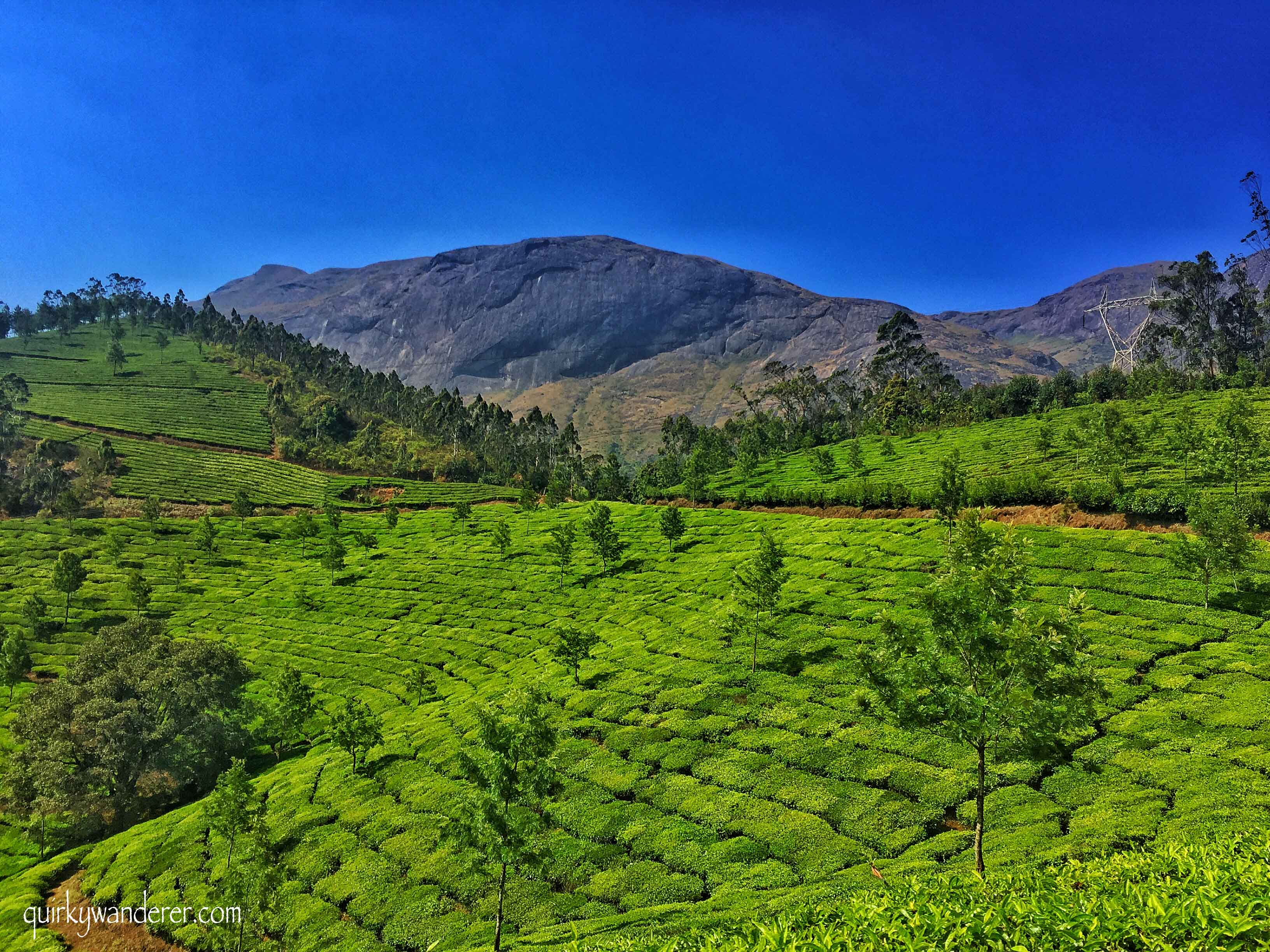 The bus driver drove like a maniac. "How will I ever click?" I tell Kala.
The green soothes the eyes and the trees disappear as quickly as they appear in a blur.
And then it slows. Thank God for curves! 😀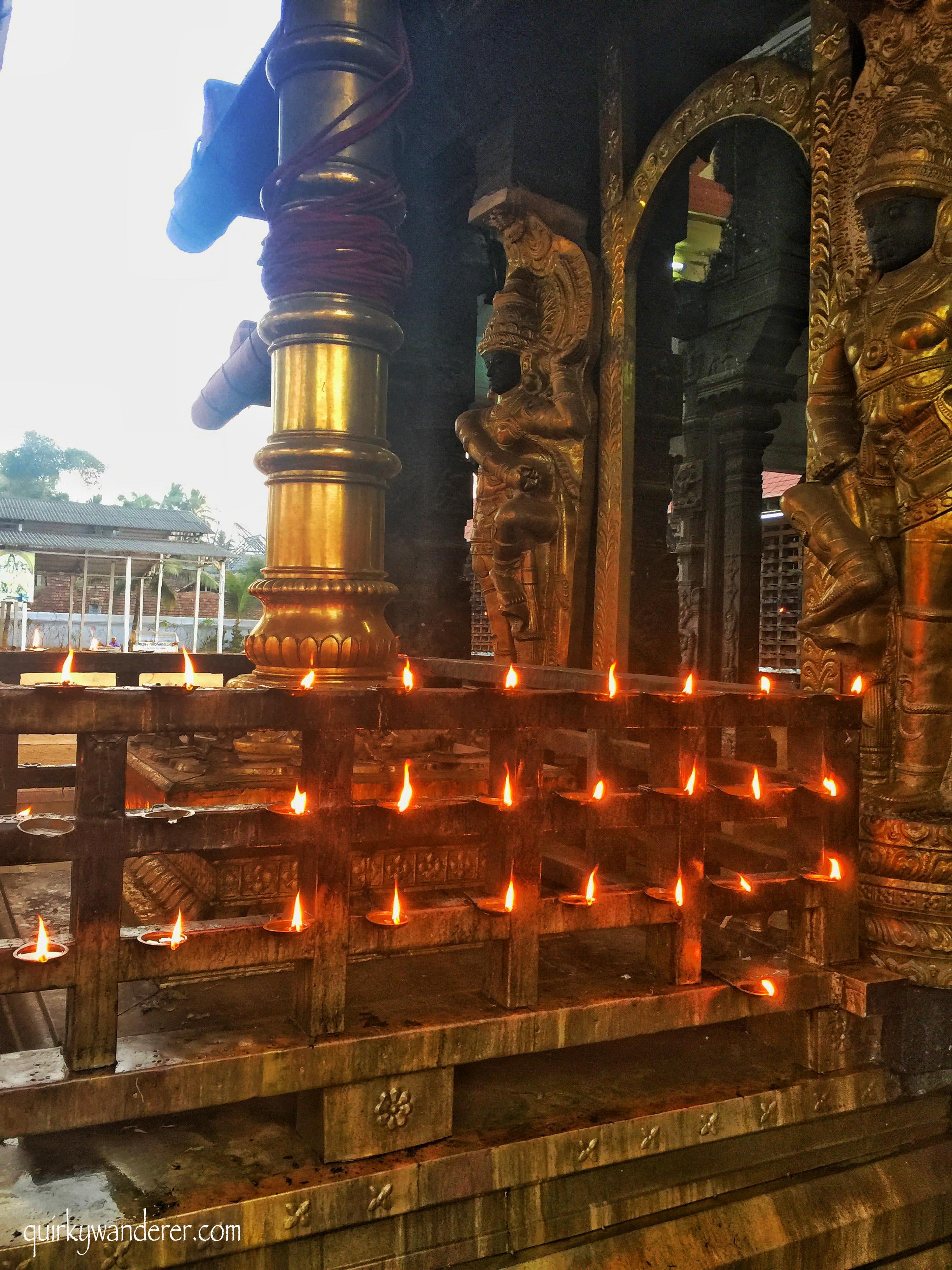 Impromptu plans are the best. Even better when you have a travel partner that is game for them. Kala and me took this unplanned trip to Vaikom Mahadev and it was one of the best decisions ever. This ancient temple in Kerala with its beautiful architecture and frescos on the wall was one of its kind!
In pursuit of the perfect shot of the Chinese fishing nets, we climbed boats, tilted left to right, jumped and did what not. Only to find an endless cluster at the backwaters of Kumarakom.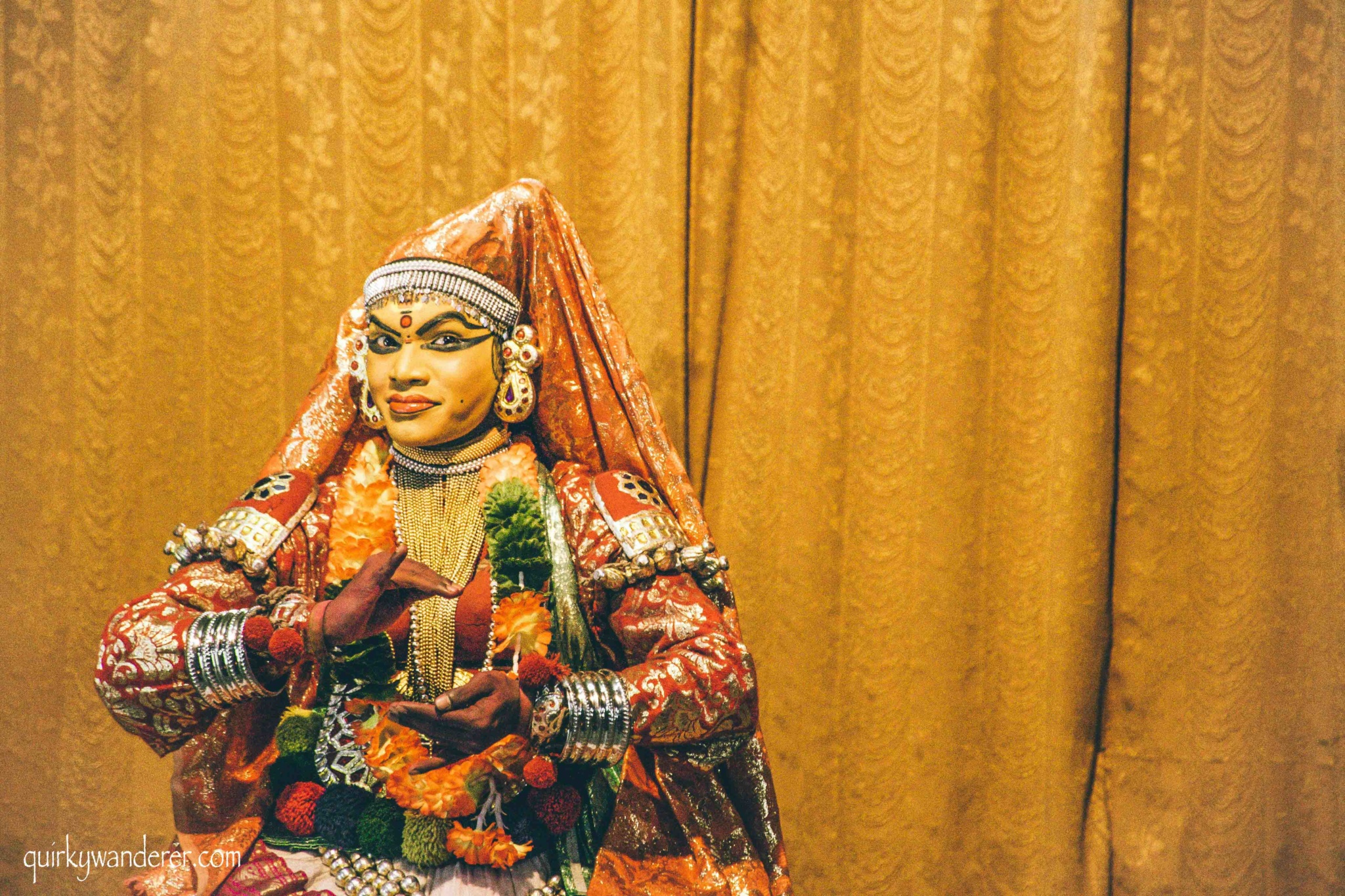 The auditorium was packed. Praveen decked up in all his finery enthralled us with his eye movements and impeccable dance moves. If you thought dancing was easy, you could adorn this costume and all those ornaments and try:)
They toil all day so we get that perfect cup of tea every morning.
In search of the perfect vegetarian meal in Kerala : two of my most memorable meals are in focus here.
One served on the houseboat: a yummy spread that satiated the tummy and soul and the other because we craved for Filter kaapi! 🙂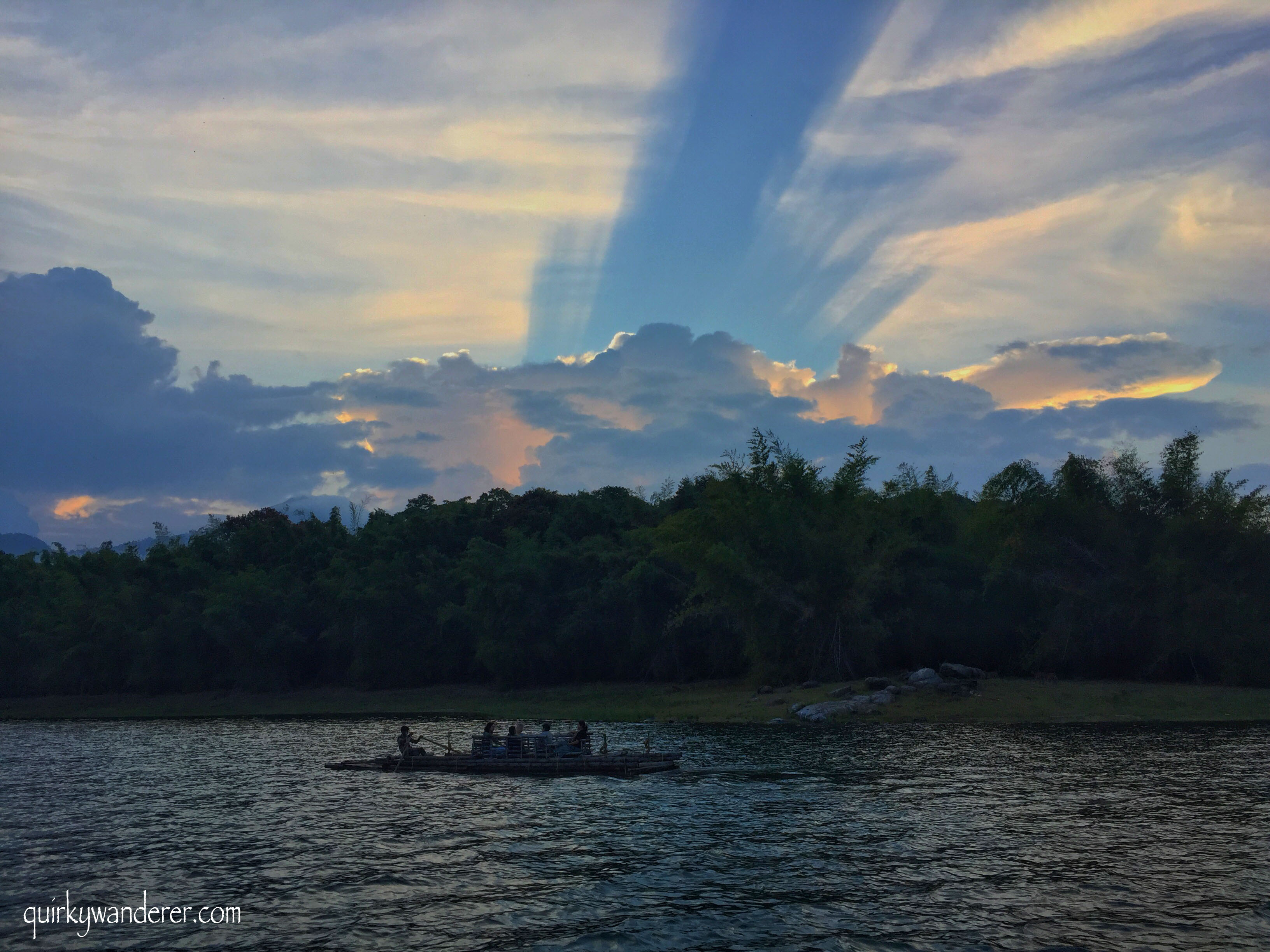 This was during my visit to Parambikulam in 2015. We were bamboo rafting when I looked at the sky and watched its drama unfold. Nature surprises and how!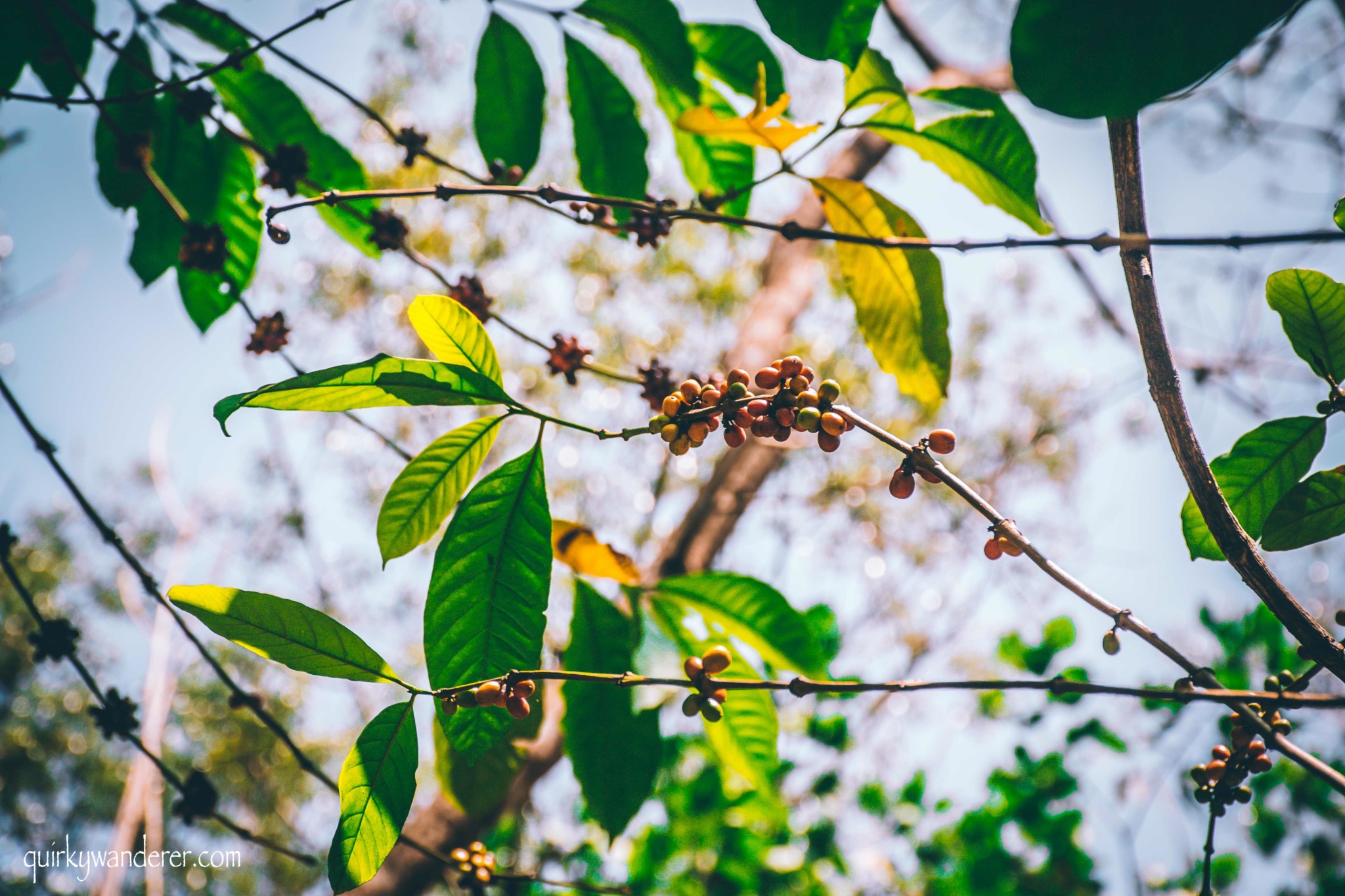 "Would you like a spice planation tour?" Mr. Jenev asked us.
Who wouldn't. Especially city dwellers who hardly get to see their kitchen ingredients growing in the wild.
And what a tour this was. Figs, pineapples, ginger, clove, rubber, cinnamon, Tulsi, cardamom, coffee and more!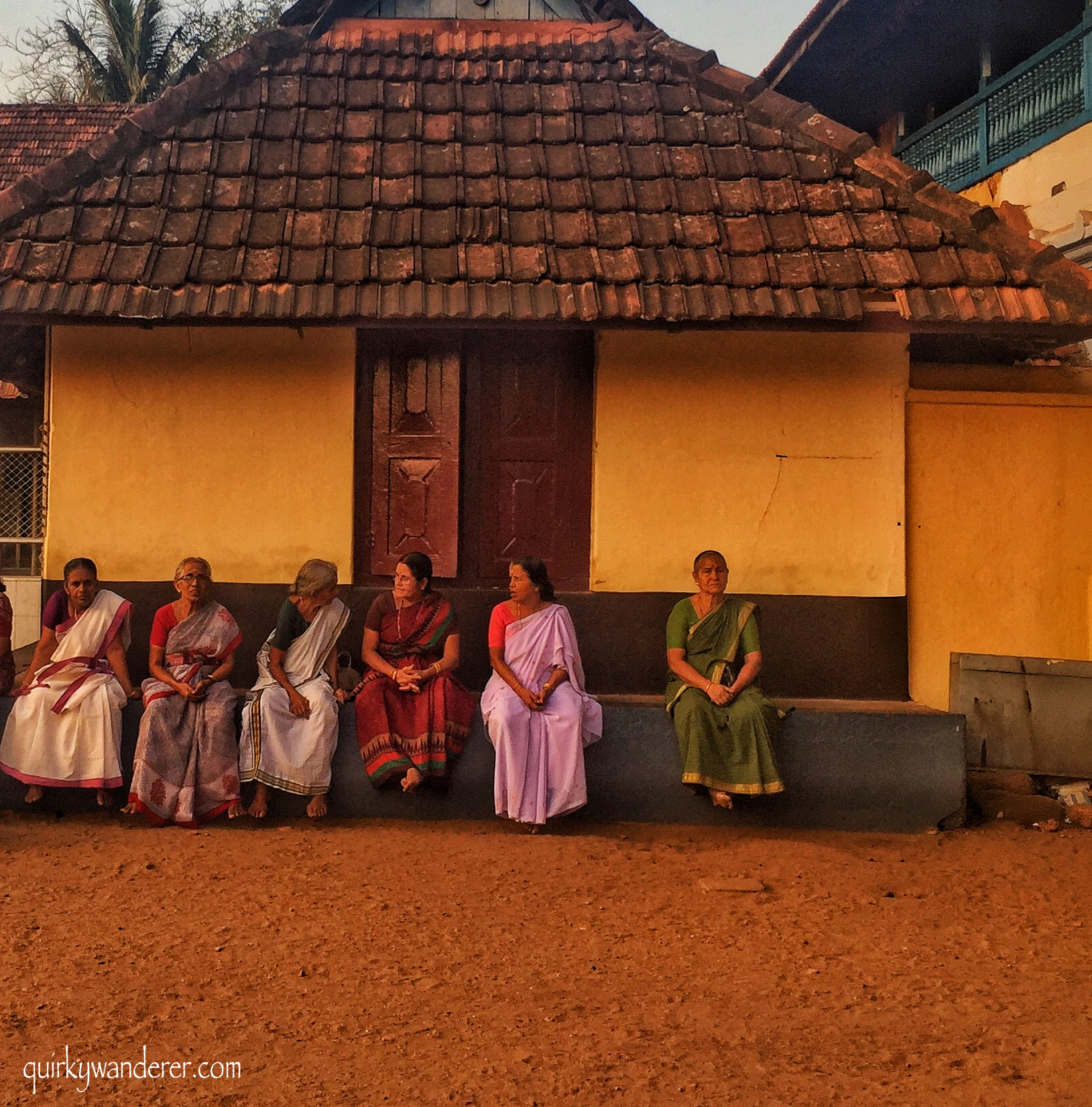 "To click or not?" I ask myself. The sun was setting over the temple and the simplicity of these ladies waiting in the compound caught my eye. Ultimately I did click. Not a perfect shot, but makes for a great memory!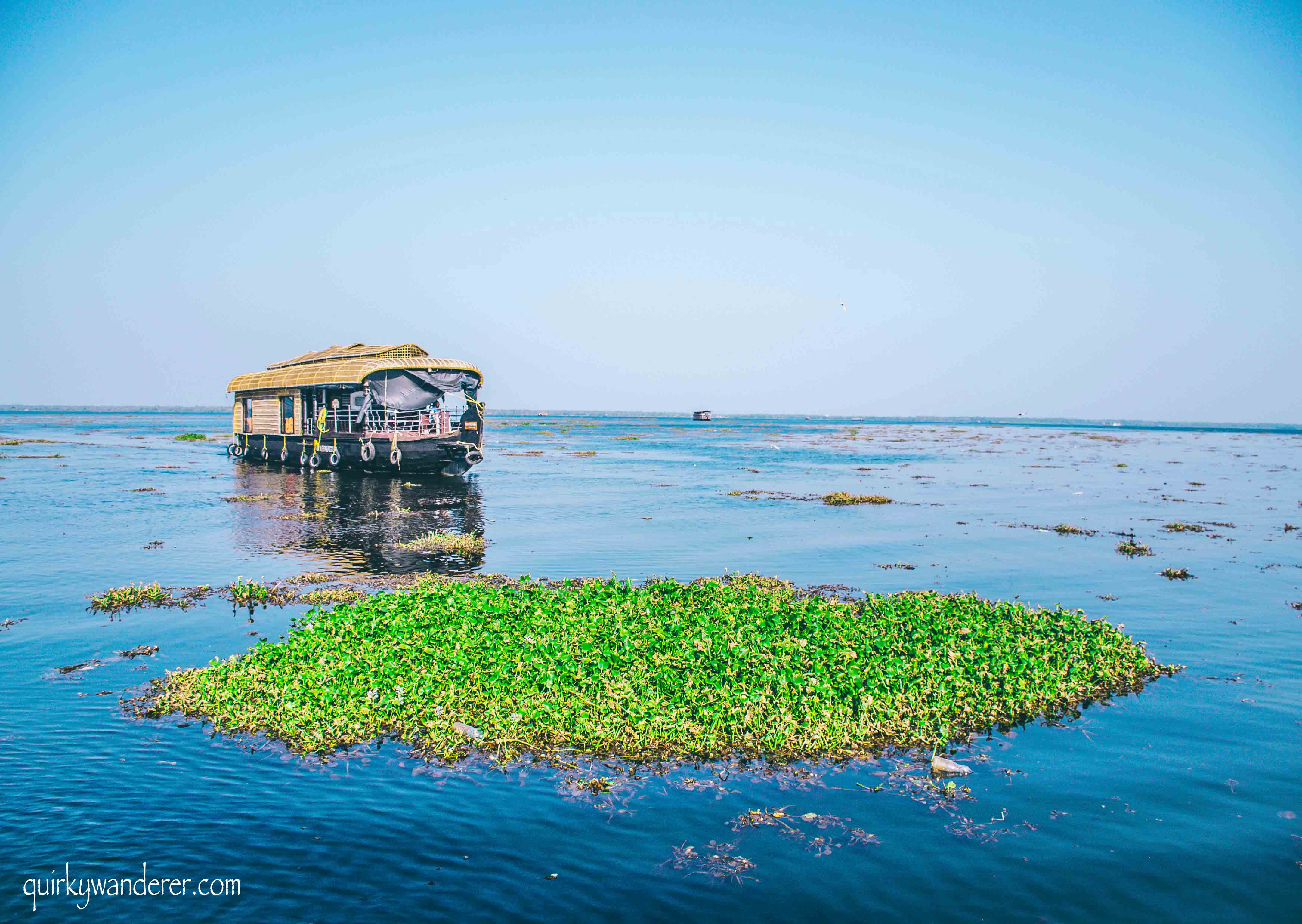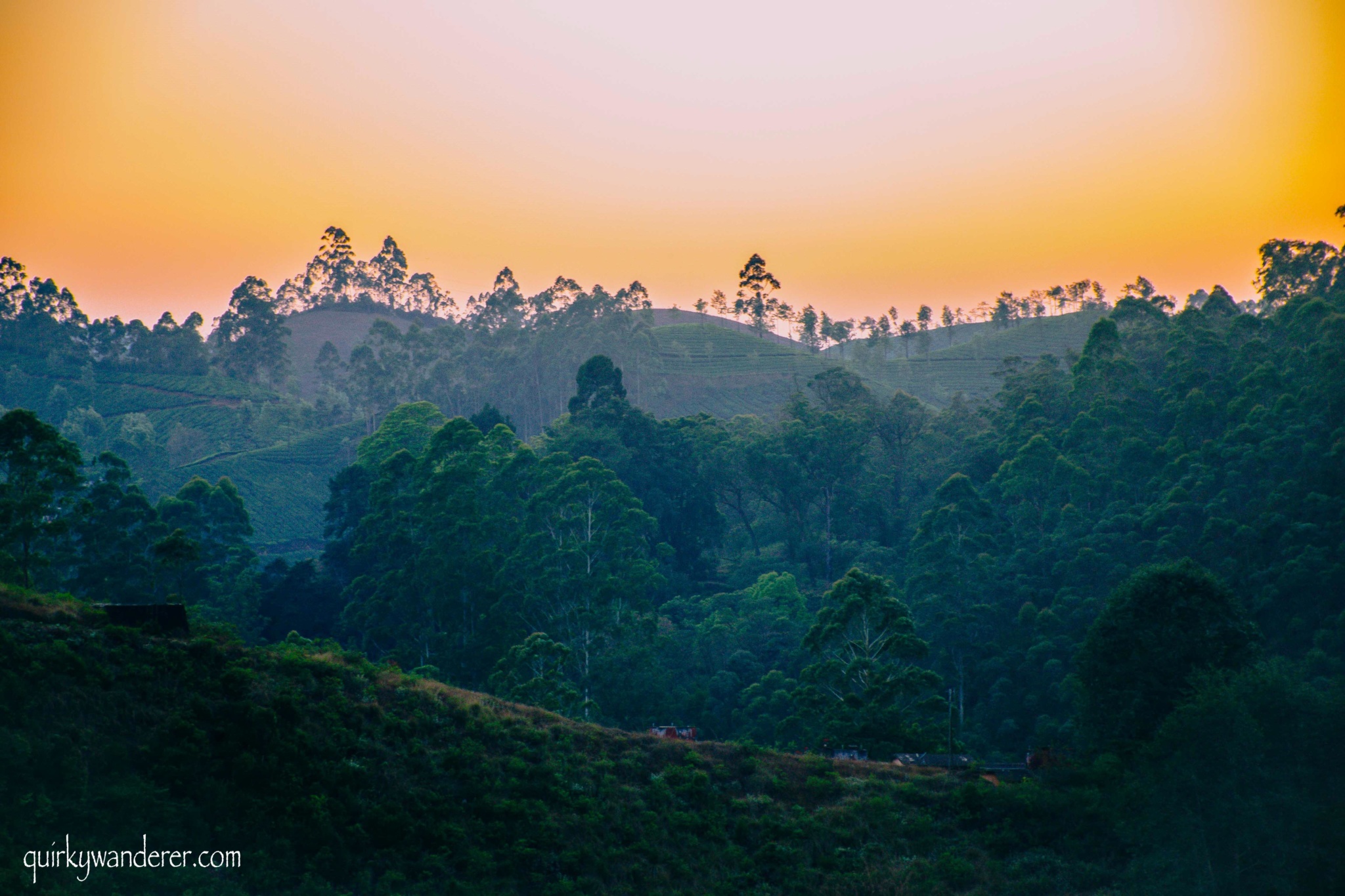 I frantically look up google to find the perfect sunset point in Munnar. An hour later found this from our window.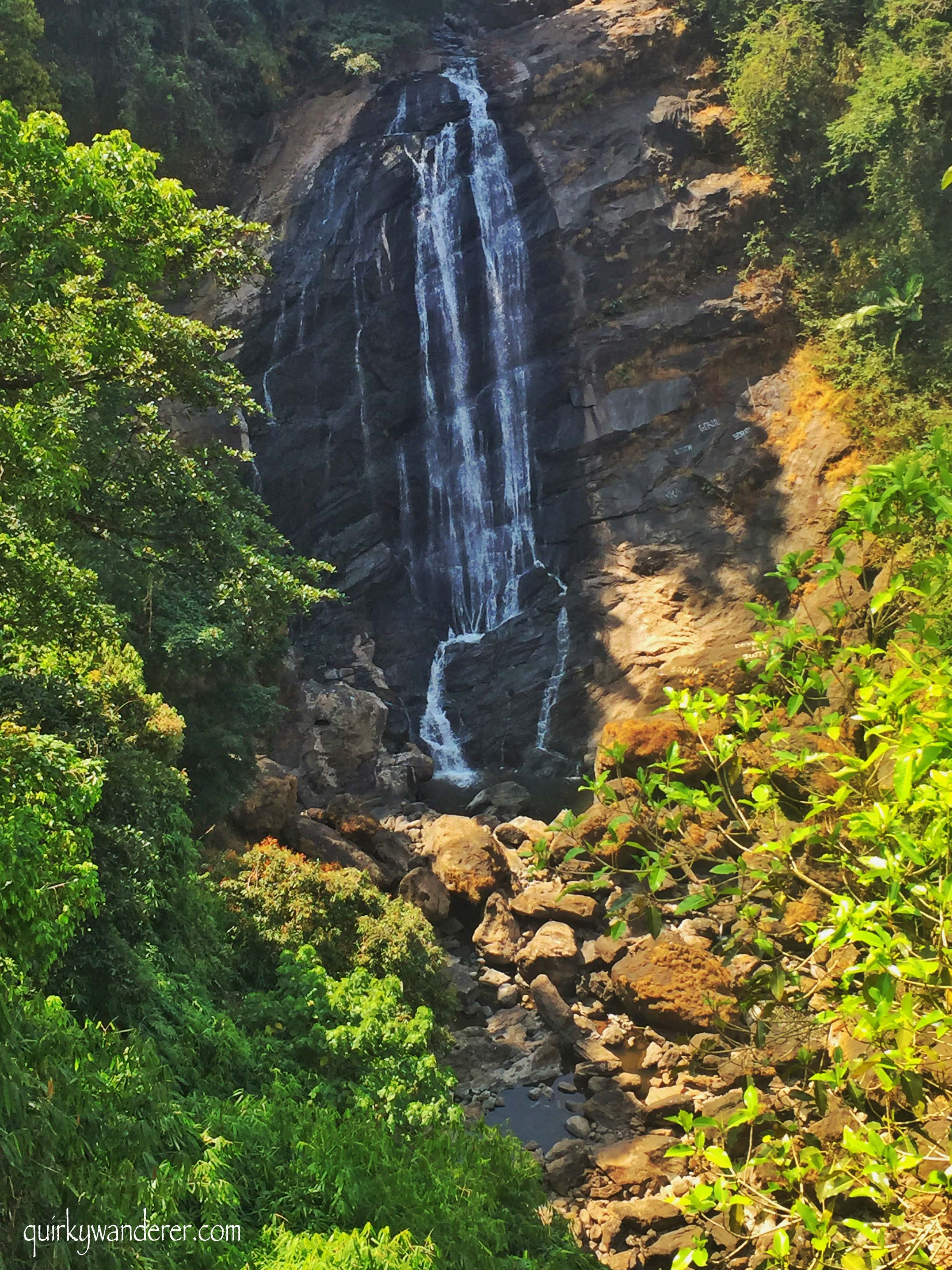 Waterfalls enroute Munnar are as common as chocolate and spice shops!
"Will we get to row these?" I ask the boatman at the Parambikulam lake.
"Yes, but with us". But boy, I forgot all about the raft when the sun starting setting and clouds played with the hills.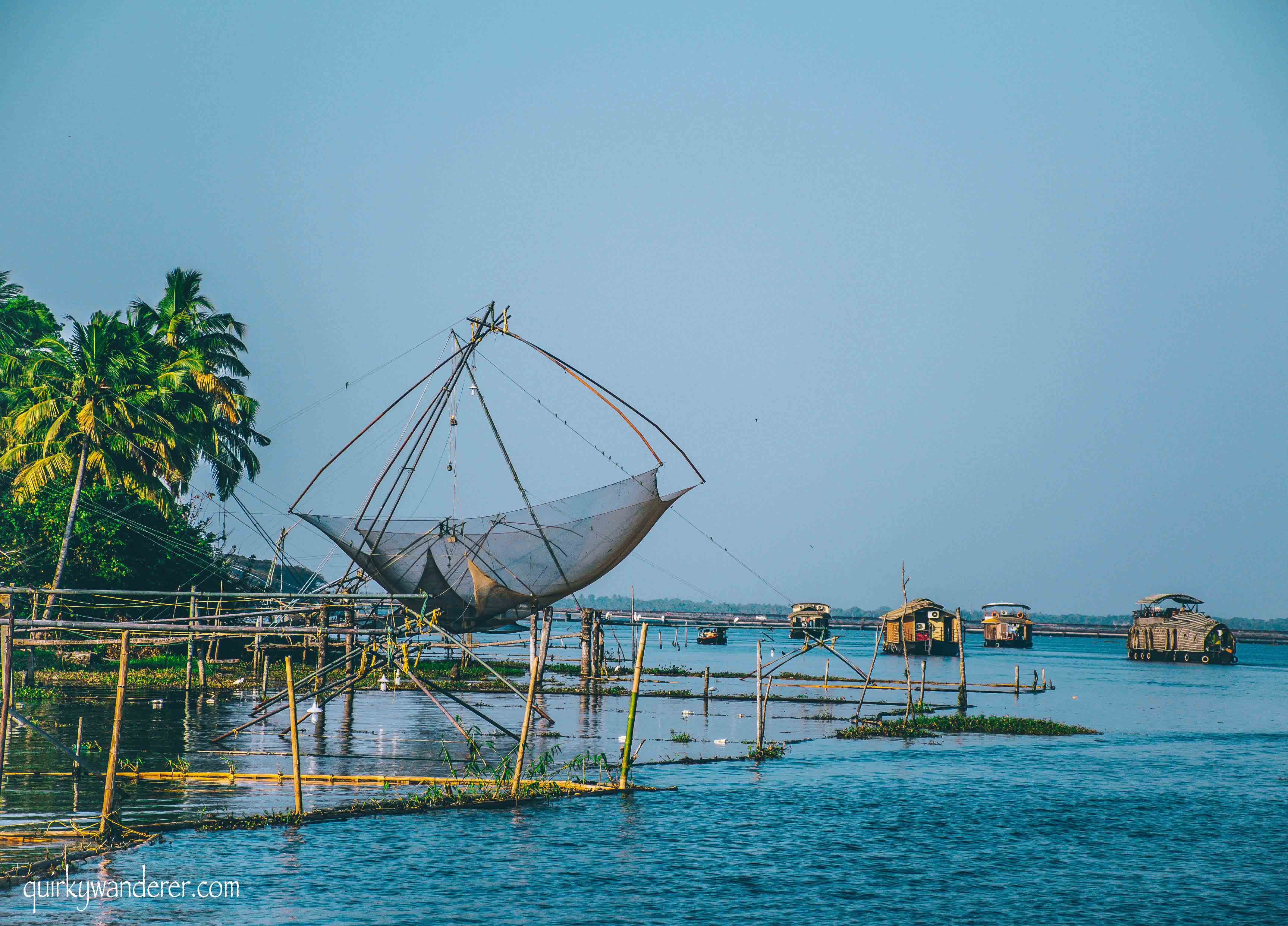 They have a calming effect on you, as the houseboat cruises at its own speed, it washes the laid back serenity on you too.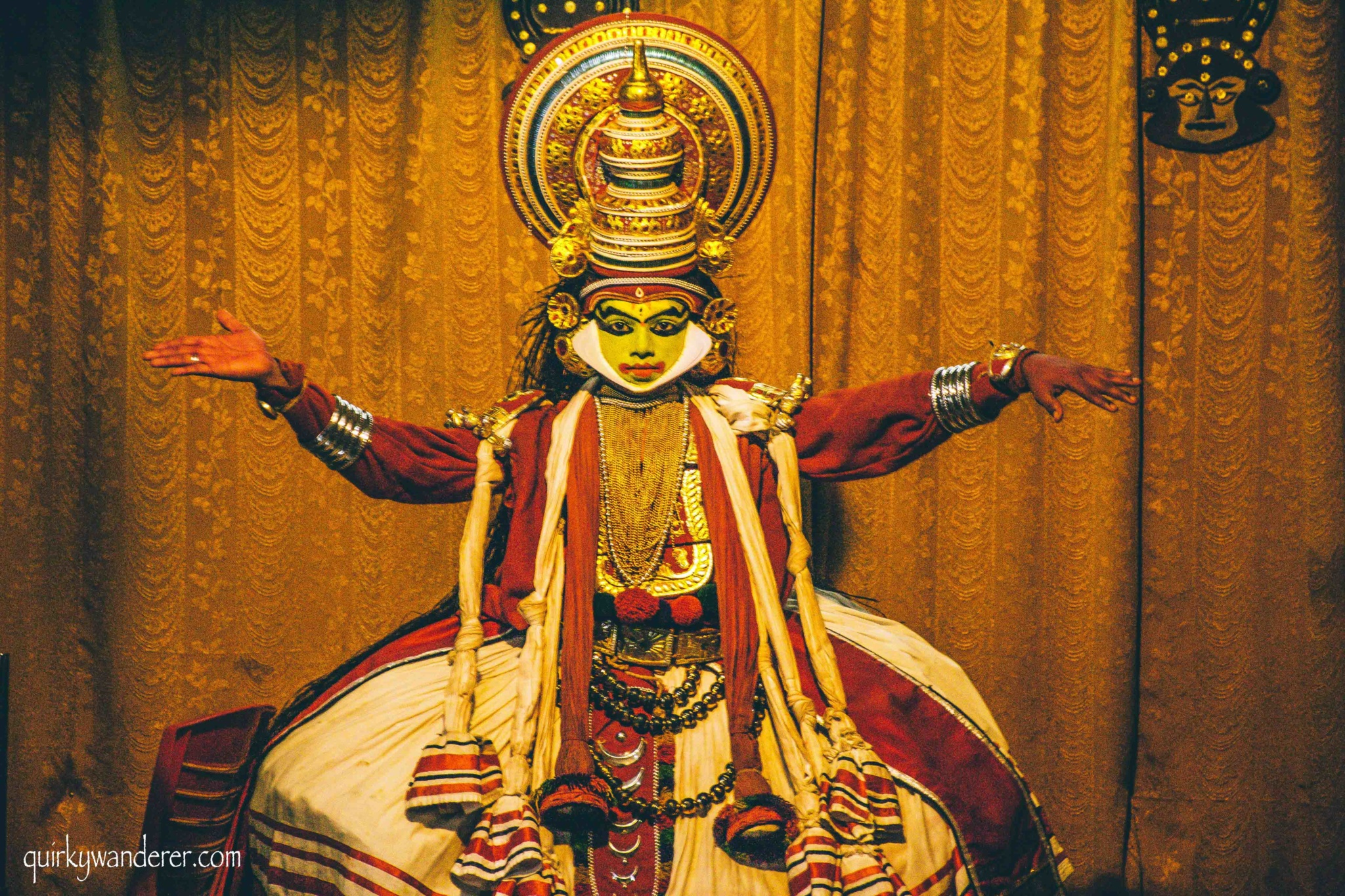 His expressions were so innocent and he shied away when I asked for a picture with him!
A little too touristy for me but definitely a learning experience of how tea is made.
My favourite pastime during my houseboat stay was counting other houseboats!
Nature therapy at its best!
Another pastime was seeing the ripples sparkle in the afternoon sun.
Kerala's heritage museum in Kochi is a great place to study Malabari architecture and marvel at the artefacts!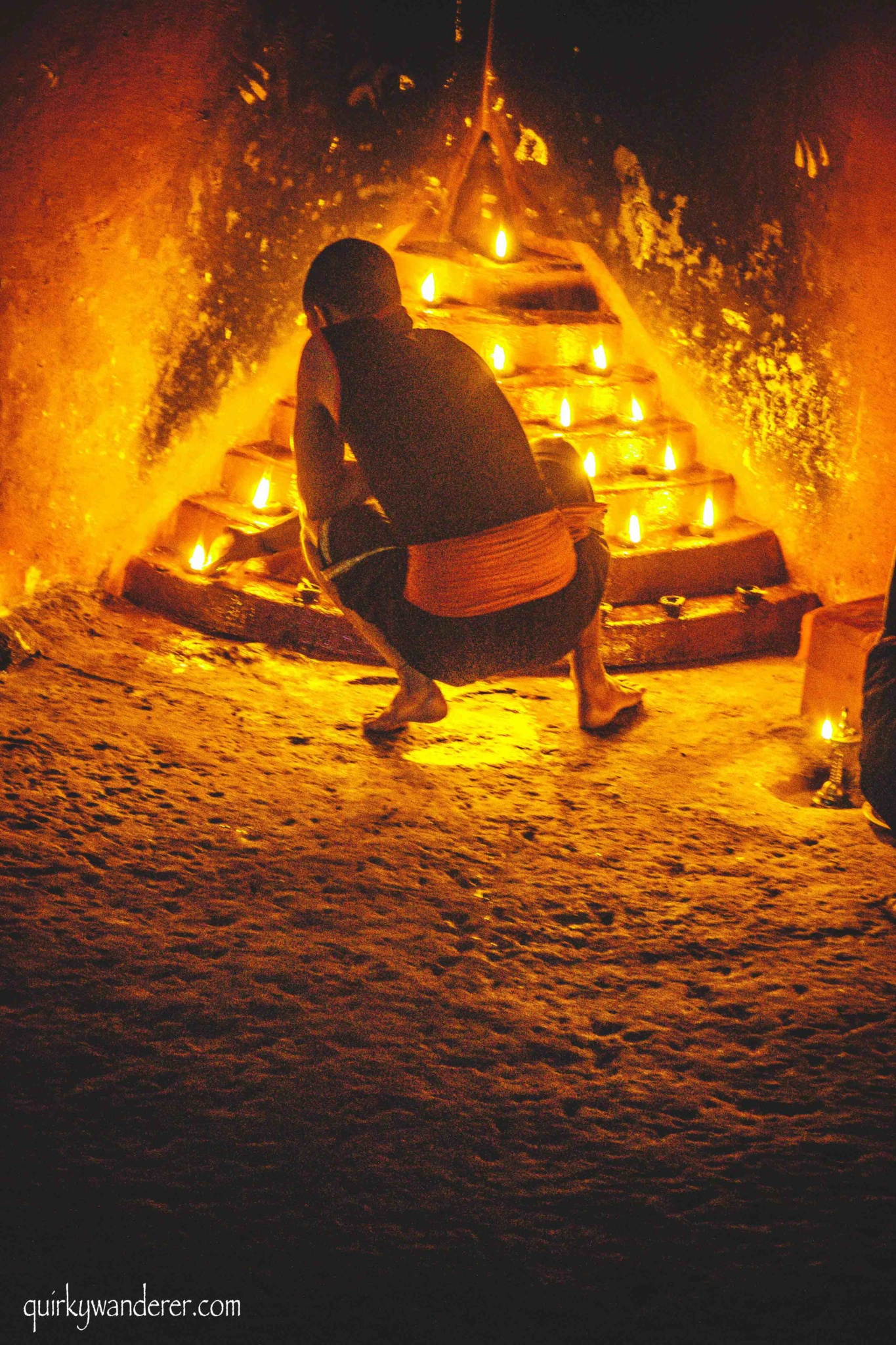 The Kalaripayattu performer prays to the Goddess by lighting lamps before his performance.
Kala hand models graciously for my lens! 🙂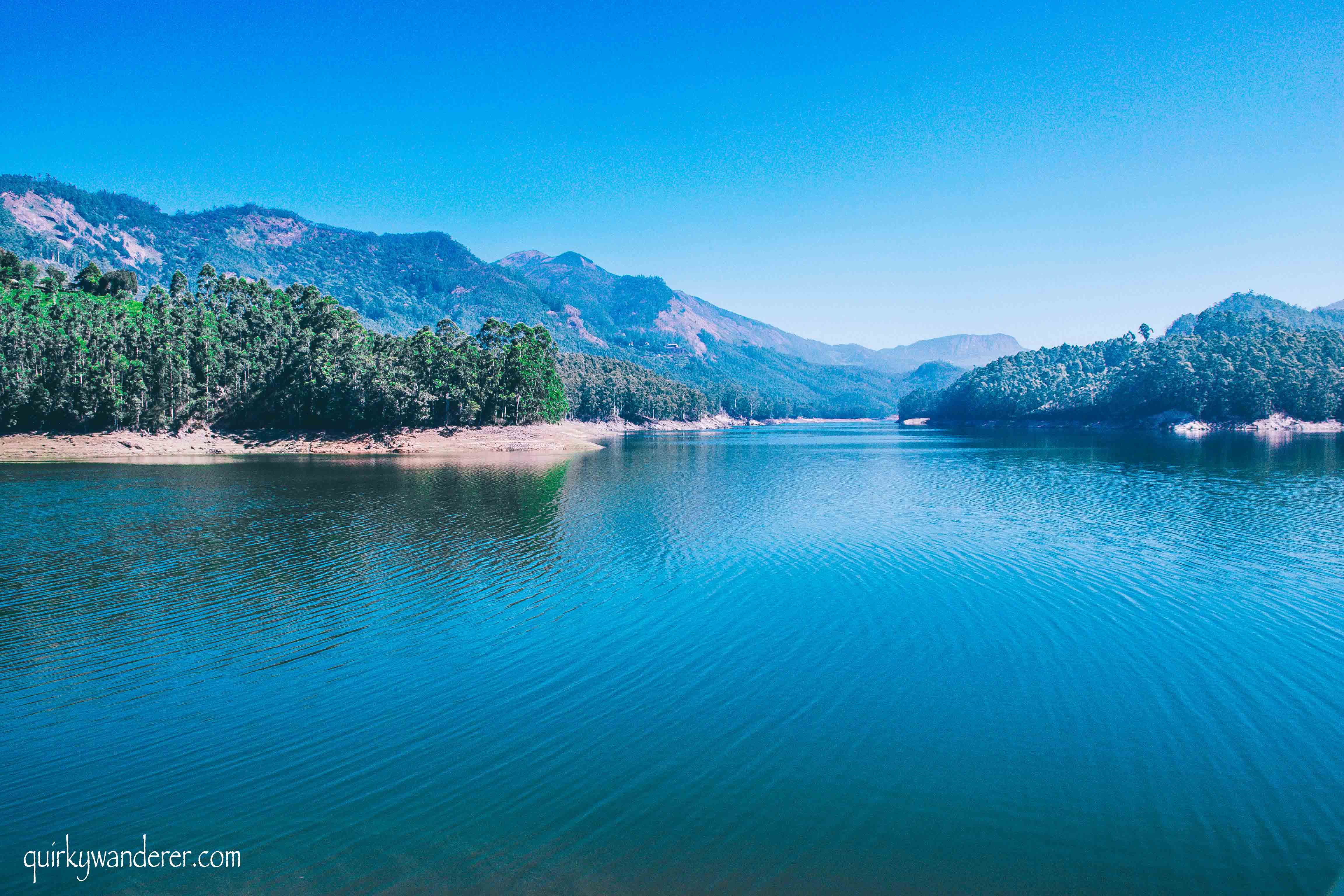 Echo point, sunset point, this point and that point: the list is endless.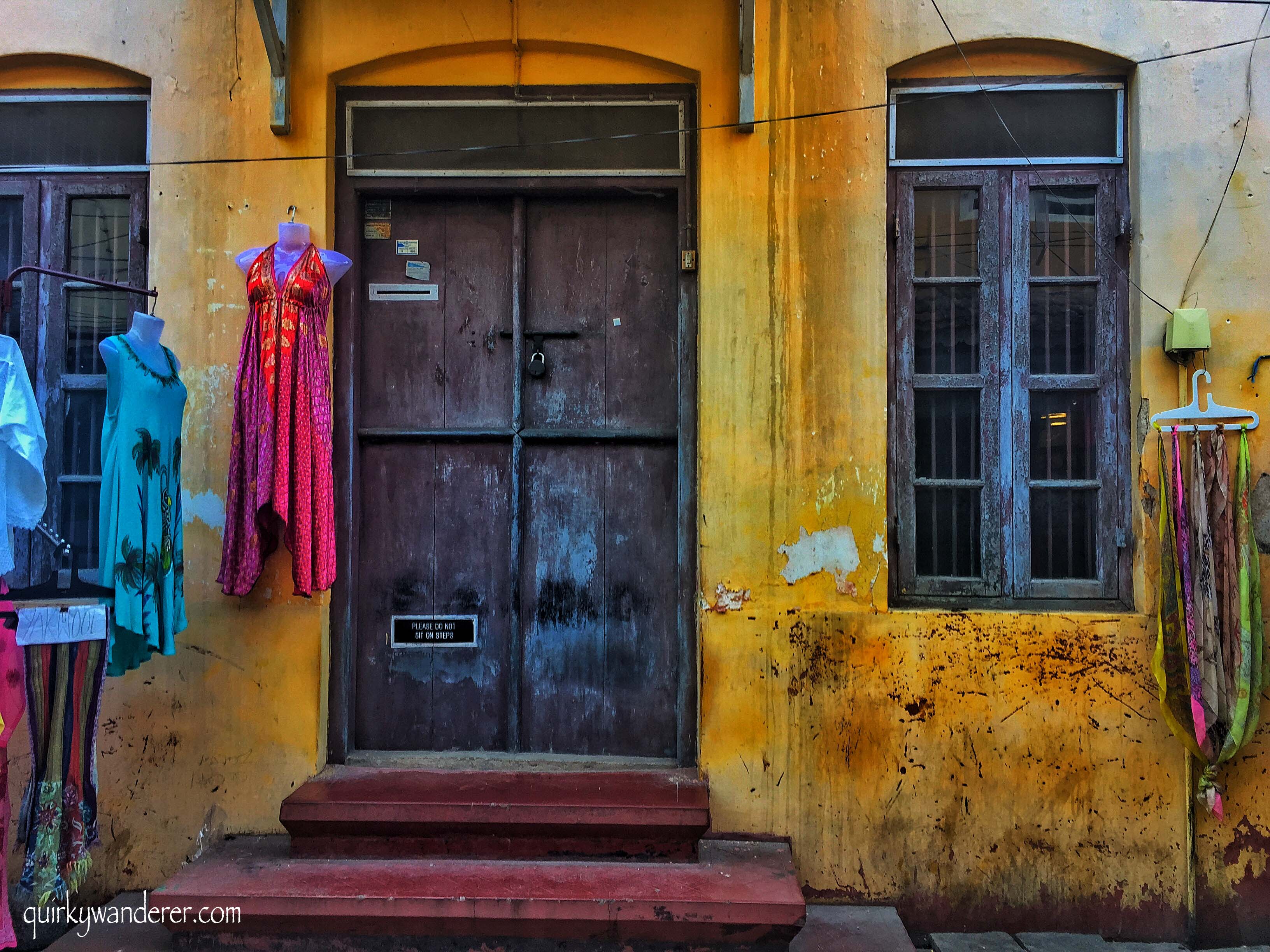 But then more than all the touristy points, here is what makes travel worthwhile for me. Tiny moments. Unexpected finds.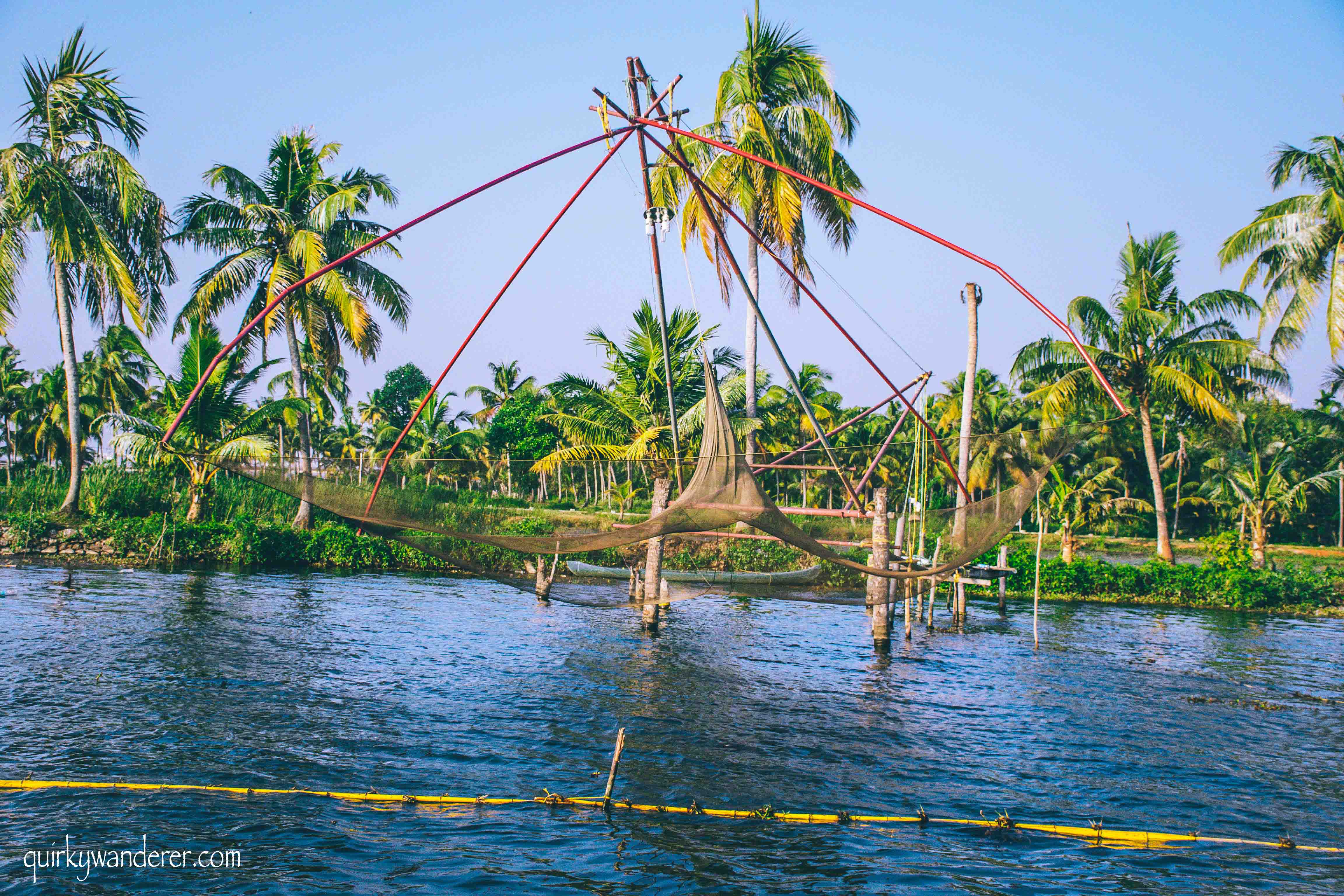 They made for great subjects and never tired me!
There was shopping and more shopping and shopping and probably we both could go back just to complete a few items that missed the bus  bag!
Note: I was invited to visit Kerala by KeralaTourism. A big thank you to the team for the efforts in organising this trip!